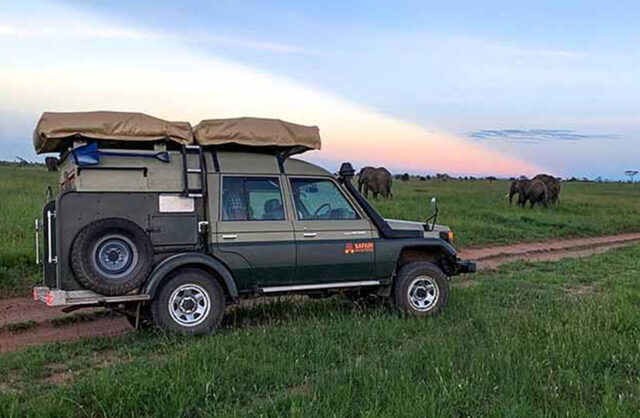 It is great news that tourists can now explore on their own in Africa due to the development of infrastructure, improvement of security, and the insurgence of car rental companies. Self-drive adventures are popularly done in southern and eastern Africa because of the vibrancy of their tourism sectors.
The nations in eastern and southern regions have put tourism at the forefront since they are greatly endowed by nature. They have an abundance of flora and fauna, stunning landscapes decorated by undulating hills, free-flowing rivers, and pristine lakes.
This has attracted scores of tourists to try out exploring these amazing areas on their own without the help of a guide. Now you can rent a car in Uganda, drive and explore Kenya. Or you can hire a vehicle in South Africa and tour Botswana.  This is the flexibility the car rental companies are offering to travelers.
However, before you think of getting involved in a self-drive trip in any African country. You must plan and prepare. Here are some tips to help you plan your trip:
Research Destinations
Africa is a vast continent with diverse cultures, landscapes, and wildlife. Decide which countries or regions you want to explore and research their attractions, accommodation options, and road conditions. This helps you zero down on your interest. For instance, if you are interested in primate tracking then self drive in Uganda is the ideal adventure to partake in. Uganda is gifted with numerous primate species but the most notable ones are the chimpanzees and the mountain gorillas. Tourists travel miles to meet the man's closest cousins at close range.  For common game viewing experience. Self-drive in Kenya, Tanzania, or South Africa is the right option. The aforementioned nations have a number of national parks endowed with the big five, carnivores and ungulates.
Obtain Necessary Documents
Depending on your nationality, you may need a visa to enter certain countries in Africa. You will also need a valid driver's license and an international driving permit. To hire a car anywhere in Africa, a car rental company will request you to present your driver's license and passport. The driver's license validates that you are eligible to drive a car and the passport reveals your identity.
Choose a Reliable Vehicle
Renting a reliable vehicle with a four-wheel drive is recommended for a self-drive trip in Africa. Check the vehicle's condition and make sure it has all the necessary equipment, such as spare tires and a jack. A self-drive trip in Africa involves long-distance travel on uneven and gravel roads, so a 4×4 vehicle is the perfect machine for it.
Plan Your Itinerary
Plan your route, taking into account the distance between destinations and the time it takes to drive. Note that most car rental operators don't permit driving at night. It is best if you plan your itinerary well and ensure that the driving time doesn't get beyond 7 pm.  Also, Consider the weather and road conditions, as some roads may be impassable during the rainy season.
Pack Appropriately
Pack clothing that is suitable for the climate and activities you plan to do. Don't forget to bring a first aid kit, insect repellent, and sunscreen. Remember, the national parks visited on the self-drive trip are natured based, dominated by shrubs, throne, itchy grasses, and dangerous bugs, carrying a first aid kit and insect repellent can be so helpful.
Be Prepared For Emergencies
Make sure you have a phone with a local SIM card and emergency numbers programmed. The sim card is also used to access the internet for communication with your friends and family back home. The same internet is used for navigation through Google Maps.  Carry extra water and food in case of an emergency. Africa is such a hot area, it is draining to drive in the sweltering heat. You need water and food to keep you up to speed while on your journey.
Respect Local Customs
Learn about local customs and respect them. Dress appropriately and ask for permission before taking photos of people. If you remain respectful to the local people, they will treat you like their own. And to enjoy any adventure, you have to feel safe and comfortable in the area.
Be Aware of Wildlife
Africa is home to many wild animals, so be cautious when driving in wildlife areas. Always follow park regulations and keep a safe distance from animals.
Stay Safe
Avoid driving at night, especially in remote areas. Be cautious of carjackings and theft, and keep your valuables out of sight.
By following these tips, you can plan a safe and enjoyable self-drive trip in Africa.