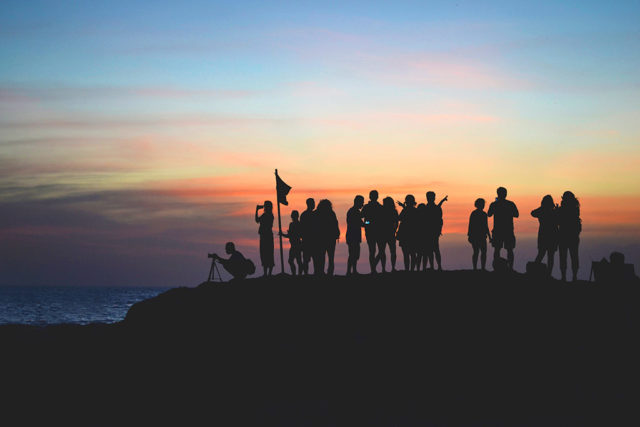 Experience the beautiful Africa continent on a group tour sharing magical moments with friends and family as you discover its beautiful countries rich in both attractions and culture. Most visited countries in Africa include Morocco (famed for the Marrakech & snake-charmers), Egypt (The historical land of pyramids of Giza, Egypt , Mountain Sinai ,pharaoh's tombs etc), Zimbabwe (the country of music dance and drama), South Africa (The land of wildlife &beaches), Tanzania (The land of plains & the massive concentration of the big five), Kenya (the magical wildlife base in Africa), Rwanda (the land of great views &hills), Zambia (wildlife and the might world falls), Botswana (The place where you feel immersed in true Africa culture & life style), Uganda the Pearl of Africa etc. Each country is Unique though some look to have same attractions making Africa my favorite every day. While in Africa eyes can only rest when you retire for sleeping but even in the hotel room you can relax as you admire the nature setting of the tents & bandas designed with local materials a thing which gives you an African touch in depth.
Travelling in small groups provide a more intimate travel experience & opens the dip doors to the local culture with more access to local guides. Groups have average guests from 6-40 guests and tour operators plan for a fixed number of guests per trip so it's always good to book early and they prepare your travel essentials in time. Among the many Africa safari tours put on market for travelers to different tourist destinations in Africa there was still need for Africa tour operators to redesign tours in the way that every one with a travel passion can fulfill his/her dream of travel without drying their pocket. And today most tour operators organize group tours to different tourism destinations in Africa especially to most visited countries.
Group tours enable many travelers to discover their dream destination at a fare cost than taking on a sole trip. It's good to join others and share the costs of a holiday tours that's in terms of accommodation, transport and activities. I think it's a best way to adventure Africa on a tight budget. Most group tours in Africa have scheduled departure dates that are some times weekly, monthly or in particular months of the year. Therefore if you want to join any Africa adventure on a group trip you need to inquire about the trip availability at least one month to the travel date but the best time is the beginning of year so that the tour operator can plan for the group tours for a year knowing that you inclusive. Most common organized group tours in Africa.
Group gorilla Safari tours in Uganda/Rwanda
These ones are normally organized in the small groups of eight with scheduled departures. Such groups are organized in both low and high season for gorilla tracking in order to make the gorilla trekking adventure affordable for many. Since this tour requires advance booking of gorilla permits the tour operators prefer travelers to commit and make trip deposits at least a month before the trek. These groups are organized in both Uganda and Rwanda to Bwindi forest national park and volcanoes national park.
Gorilla tracking group tour cost $550 per person during the low season and $950 per person during the high season all inclusive the Gorilla permit, transport, full board accommodation, park entrance, ranger guides, all transfers but the price may change any time so contact your travel planner in Rwanda/Uganda for current updates. Gorilla permit cost $350 for the low season in Uganda ( April, May& November) which is the best time to book your trek if you on a very tight budget. But you can also organize yourselves as a group of friends and book your adventure tour for the high season when the permit is at $600 in Uganda and $750 and save more than planning a trip alone. It's fun to travel with friends, & also meet new people in every new destination you visit.
Wildlife Excursion Group Safaris in Africa
You can join a wildlife group tour in many countries like Kenya, Uganda, South Africa, Botswana, Zambia, Tanzania to mention but a few. Why not be part of the Africa saga with dinner in one of Africa wild forest & game reserve in company of friend's. Start planning now and have fun in your next wildlife adventure in Africa. For Uganda you can enjoy a wildlife group tour any time of year same applies to South Africa, Zambia, Botswana but for Kenya the best time is the high season of July-October during the wildebeest migration as zebra and gazelle stampeding across the plains in search of greener grass and Tanzania is same though you can still view many wildlife in the other months of the year. This top Africa wildlife parks is also home to large predator populations, including numerous lions, leopards, cheetahs and jackals, as well as large numbers of other wild animals like the giraffe, elephants, buffaloes, kobs, topis and over thousands bird both epidemics and migrates. Save on an Africa safari adventure by joining others.