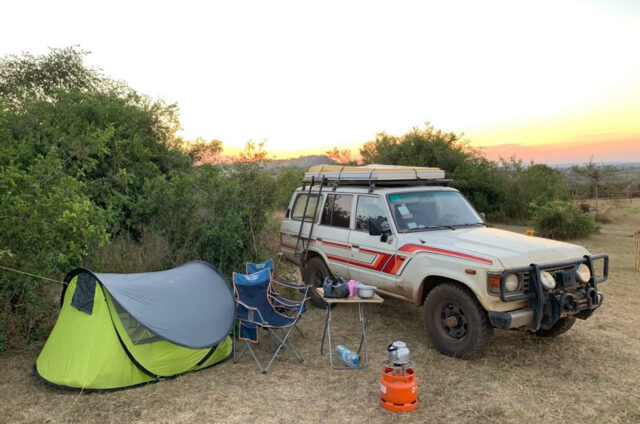 The car rental arrangements has become a prevalent approach to experiencing this yet not fully exploited East African region. The car rental services have highly and literally facilitated the self-drive idea. The self-drive idea currently is a darling for a huge number of travelers opting to explore the East African region.
Car rental is all about renting a car from operators with either a driver or for a self-drive. The car rental services are wide, but for the case of East Africa, the idea is basically available for safaris. Many of the tourist have gone to rent a car and take on their own drive according to their trip plan.
The East African region has always won world travel accolades for being the best safari destination. With amazing countries of Tanzania and Kenya that are popular for safaris (Wildebeest Migrations, big five and wildlife safaris). Uganda and Rwanda very popular for primate tracking (gorilla trekking and chimpanzee tracking). Authentic oceanic white sand beaches, rafting, incredible cultures and hospitable people all makes the East African region worthy to explore.
Safari Car Rental means renting a strong safari customized car rental. These stronger 4×4 safari vehicles are available on a larger scale and finding your suitable rental matters a lot. When planning for a self-drive safari in any of the countries in East Africa or a combined should look forward for capable fleets.
Car rentals available in East Africa
Car rental for safari are customized to make them suitable to cruise through all terrains and all kinds of roads in Uganda. There is a wide range fleets to choose from, of-course these vary with prices and higher the charges the stronger the vehicle. When opting to go for car rental and take a self-drive safari, we got you the best vehicles to consider. These include;                4×4 Nissan Patrol it comes with manual transmission, carries a maximum of 5 passengers, It's also suitable for rooftop tent camping. 4×4 Land Rover one of the hulks of all terrain, this vehicle learnt to minimize all kinds of roads and reaching everywhere to even cruising to off the beaten path. The popular 4×4 Toyota land cruiser VX/V8 and GX, all are perfect fleets to cruise with on a self-drive. Also the land cruiser 70 series (safari land cruise) the well proved African safari vehicle, these are stretched land cruiser.
Essential a Self-drive with a car rental
Before having a car rental in East Africa and take on a self-drive must consider having some essential at hand. The must have include being at least 18 years old. According to the traffic law of all East African countries someone to qualify to drive must be 18 years and above. Must have a valid driving license, and for foreign travelers should have an international valid driving license. Must have identification documents for foreigners non-residents must have a valid passport.
What to know when driving in East African
A self-drive is an amazing encounter especially in a foreign land. However, should consider that there are various things to consider when opting for a self-drive. First of all, not that all countries drive on the same hand. Kenya, Tanzania and Uganda all drive on the left and Rwanda changes to right side of driving. When driving in East African just know that roads are not perfect, somewhere are characterized with potholes, and roads accessing almost all tourist attraction. Need to be keen when driving with roads, traffic enforcements in countries like Uganda and Kenya are always thirsty not for a cold sip, rather for a valued paper gain.
Border Crossing with a car rental in East Africa
Board crossing is very possible on a self-drive with a car rental. When planning for this move then should ensure having the necessary documentation before embarking on your drive. Before crossing must have the COMESA insurance, this purchase at the border.
But need the vehicle documentations which are prepared and given by the car rental company.
The COMESA insurance costs US$50, and your operator can help planning and purchasing the insurance.
Also must have a valid passport, and visa that indicates your purpose of entry into the country. With the East African region, there is a single tourist visa which operates in Uganda, Kenya and Rwanda. The Visa costs $100, it's a one way entry visa and valid for 90 days.
Pickup and drop off of the Car Rental
With car rental pick-up, this depends on your communication to where the vehicle should be picked. The car rental can be delivered at your hotel, lodge, and apartment or at the airport in all the biggest cities in region. And you don't need to bring the vehicle back, it's understood that travelers always consider taking dropping the vehicle to their convenient places. Can hire a car in Uganda and drop off at Nairobi airport. It's not a worry order your rental booking with information in the pick-up and drop off for better and earlier arrangements.
Car rental insurance
All vehicles available for rent have a basic level of insurance which is included on the rental rates. There is no excess insurance you need to buy with the car rental. The vehicles are insured with comprehensive policy and the 3rd party policy. However, the personal insurance is not included and you don't have to buy it here, rather you ask your home insurance if they provide you with that personal insurance.
Benefits of a car rental on a self-drive
A self-drive with a car rental rewards with greater excitements that any traveler would seek for. After approving the acquisition of the rental, then need to understand that there are benefits to enjoy on a self-drive with a car rental.
Cost friendly
Many costs are foregone include mark-up for guided trips, drivers. This sets you in a position of saving some good money which can extend your excitement to more engagement on your self-drive holiday.
Adventurous
This is an adventurous venture very exciting moment on the side of travel. Trying and doing something new puts you in a position where travelers discovering new ventures and mysteries by your own.
Flexibility and freedom
The freedom of cruising your style and driving at own beats is the major focus here. The freedom is fed with capacity to always make changes where need be. A travel remain free to undertake anything they feel is perfect for their enjoyments.