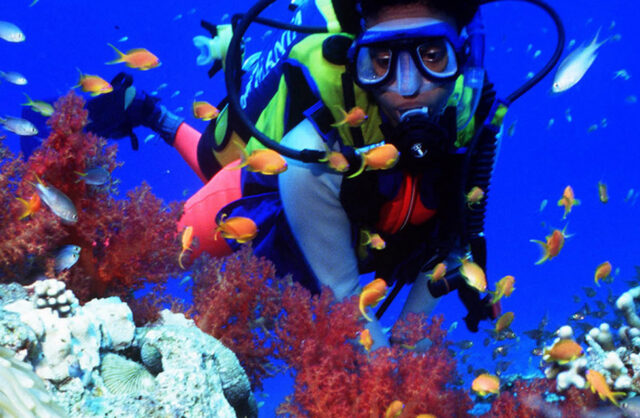 Tanzania is one of the emerging diving destinations in Africa. It is perhaps a bit neglected by world divers, but this is definitely to their loss. The waters of Tanzania have several reasons for being excellent diving territory. The portion of sea that lies in the midst of the mainland Tanzania and Pemba Island experiences constant currents. Therefore visiting here would be an great experience.
Due to this reason, the waters are an excellent place to dive in, if you wish to observe pelagics. Of pelagics there are a wide variety and a large number. These are inclusive of dolphins, whale sharks and manta rays. There are a great number of others as well.
A large number of the diving areas in the region are located on the west side of the small islands that outlive the country. The depth here is favorable, as is the current. All this makes for a perfect environment for diving.
There are a good number of drift dives here, in fact these make up the majority of the dives here. This is somewhat similar to diving in the nearby country of Kenya. Thus, a bit of experience in diving in these conditions, or having some basic knowledge of techniques would be excellent. The corals here are well fed, and make for some superb viewing. There are a number of permanent dive centers that operate within the region. A majority of the diving done in Tanzania is via the liveaboards.