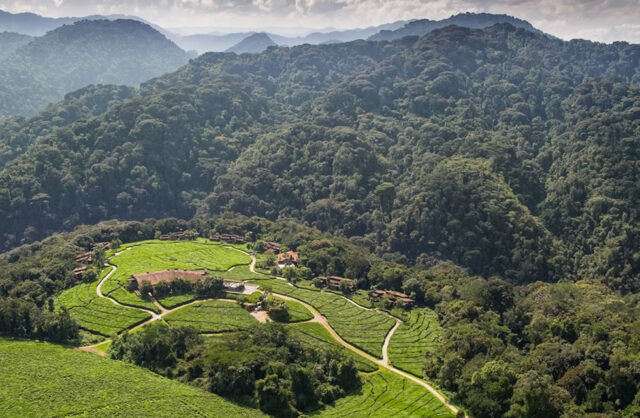 Rwanda is a preferred destination in Africa not only for you to strike your imagination with the massive mountain gorillas but also prides itself of breathtaking landscapes. The country's spectacular landscapes are characterized by undulating hills, volcanic landscapes, stunning Lakes and more. During your safari in Rwanda, there are amazing landscapes that you will encounter that make it to be dubbed the "land of a thousand hills".
Here are some of the best Rwanda landscapes you should expect to explore this year;
Valleys & hilltops
Rwanda's landscape features breathtaking valleys and hilltops. Hiking through the country's hilltop is a great opportunity for you appreciate the fact that in deed Rwanda is truly the land of a thousand hills. The undulating valleys feature tea and banana plantations.
National Parks
Forests and national parks form part of the breathtaking landscape of Rwanda. There are 4 parks to be visited on Rwanda safari: Akagera, Gishwati Mukura, Nyungwe & Volcanoes NP. These some of the finest places in Rwanda that offer plenty of opportunities to visitors to escape into nature. They feature rift valleys, flora and fauna species and more.
Akagera National Park derives its name from Kagera River, a spectacular park lying in Eastern side of Rwanda. It is a preferred destination, the only savanna park to explore a huge profusion of savanna wild animals, birds and aquatic life. The park's huge concentration of wildlife includes the Masai giraffes, lions, rhinos, elephants, leopards, zebras, and more. Birds that are hosted within the park include African darters, African wattled plovers, grey crowned crane, giant kingfishers, papyrus gonoleks, African open bill stork, Senegal lapwing, and shoebills.
Lake Kivu
Lake Kivu is the largest of the water lake lying at the edge of Western Rwanda border with the D.R. Congo. It is beautiful water body, excellent for scenic viewing or honeymoon holidays. In the surrounding, there are stunning cities including Rusizi/Cyangugu, Kibuye, and Gisenyi. Kayaking, boat ride and relaxation at the shores are some of the amazing highlights of Lake Kivu tour.
Nyungwe Forest National Park
Nyungwe Forest National Park is one of the most spectacular protected area in East-Central Africa. Lying in Southwestern Rwanda close to Burundi border, Nyungwe is an extensive natural forest park spanning about 970 sq.km. This park holds a huge population of primates including the red-tailed monkeys, olive baboons, l'hoest monkeys, silver monkeys, vervet monkeys, and more. The available opportunities to explore and experience Nyungwe Forest NP include guided canopy walk, chimpanzee trekking, nature/hiking & visit the Kamiranzovu waterfalls, etc.
Extensive tea plantations
Rwanda is one of the leading producers of tea in East Africa with over 17,000 ha of the country having tea farms. Rwanda lies in the Virunga Region, an area that features fertile soils that support tea farming.
Virunga Volcanoes
Rwanda is referred to as the Land of a Thousand Hills, destination hosting 5 of the 8 Virunga Volcanoes. The 8 chain mountains are shared between D.R. Congo, Rwanda and Uganda. In Rwanda, the five volcanoes are found in the Volcanoes National Park and they include Mount Muhabura (4127m), Mount Gahinga (3470m), Mt. Sabyinyo (36711m), Karisimbi (4507m) and Bisoke (3711m). Other than tracking mountain gorillas or hike to the Dian Fossey tomb site, you can also opt for volcano climbing.
Lake Burera & Ruhondo
Lake Burera and Ruhondo are spectacular twin lakes in Rwanda, crater lakes lying at the base area of Muhabura Volcano. These scenic water bodies form part of the country's splendid Rwanda's landscape. On the twin lakes, it is possible to carry out a boat ride about 3 to 8 hours. The two beautiful Crater Lakes can be visited before or after you have engaged in gorilla trekking experience in Volcanoes National Park.