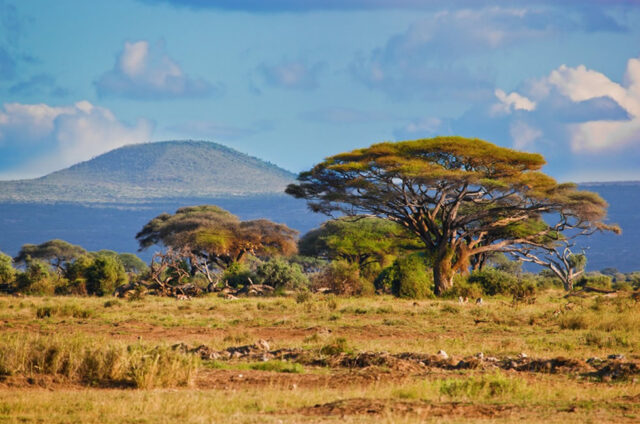 Everyone feels the call of the wild at some point in their life. Getting out for a safari in East Africa is one of the best ways to interact with nature, wildlife, and really reconnect with your primal self. If you are adventurous spirit and don't mind exploring new territories on your own, then self-drive safaris might be right up your alley. When you are ready to really experience the wild, there is no better way to do it than on your own.
Self-drive East Africa offers the most affordable, reliable and trusted cheap 4×4 Car hire across East Africa. We offer a wide range of comfortable cars for hire ranging from 4×4 Land cruiser V8 & VX, Land cruiser LX, Land cruiser Prado, Extended Land cruiser with a driver. All these rental cars help when visiting the above countries since they can handle rough roads within National Parks.
We ensure you get the right 4×4 rental car that can handle the rough off road tracks, slippery and muddy slopes so you can enjoy your road trip comfortably. Car rental is the best option to select when travelling through National Parks in Kenya since cars have 4 wheels drive which help to handle rough roads where necessary. 
Uganda
Uganda has been described as the 'Pearl of Africa' because of its natural beauty and charm. The landlocked country is home to a diverse array of ecosystems which are fascinating to explore and, untouched and wild, they are stunning to behold.
Uganda has ten national parks but we selected the most visited and they include the following;
Queen Elizabeth National Park
Queen Elizabeth National Park, named after Queen Elizabeth II of England after her visit in 1952, is one of the top Uganda safaris destinations. It is located in southwestern Uganda and lies astride the Equator. Queen Elizabeth National Park is like a sample platter of Africa. You can try a little of everything African here with diverse habitats and exotic wildlife.
Wetlands, forests and savanna grasslands offer ample opportunities to see the likes of elephants, leopards, hippos, chimpanzees, giraffes, and the tree-climbing lion. There are various safaris, lake cruises, and even hot air balloon tours available here for you to explore this amazing area. The bird species to look out for include, African mourning dove, Swamp flycatcher, Grey headed kingfisher, pin-tailed whydah, slender-tailed nightjar and collared pratincole.
Other Activities include; Boat Cruise on Kazinga Channel, Nature Walks, Community Walks & Cultural Experience.
Murchison Falls National Park
Murchison Falls National Park at 3840km2 is the largest park in Uganda and is named after the Murchison falls where the mighty river Nile is forced through a narrow gorge of 7m into the 'Devils Cauldron' creating an ever present rainbow. Samuel Baker the explorer considered the Murchison falls as "the most important object of the entire course of the river" named the waterfall in 1864.
Animals are often seen while on a boat safari and during game drives in the park. The more common animals often seen are; Elephants, Giraffes, Buffaloes, Uganda Kobs, Bushbucks, Jacksons Hartebeests, Oribi, waterbucks and warthogs to mentions but a few. The big cats of Leopards and Lions have higher chances of being seen when you early morning for a game drive before the sun is too much to force then into hiding. It is also home to several primates including Baboons, Patas monkeys, Blue monkeys, Red-tailed monkeys and Black-and-white Colobus monkeys and Chimpanzees are found in the forested area of Kaniyo Pabidi which is part of Budongo forest.
You will enjoy the waterbirds when you take a boat safari towards the delta or towards the Murchison falls. Some bird species found here include; the elusive Shoebill, Swamp flycatcher, papyrus Gonolek, Goliath Heron, Abyssinian Ground Hornbill, Northern red bishop, Squacco heron, Red-throated Bee-eater and African-Quail Finch.
Kenya
Kenya is home to an amazing range of wildlife and attractions which are on display in the national parks as well as gazetted areas. We have been organizing guided safaris to Kenya national parks for different types of travelers. Tourism is so crucial in Kenya that it has become the second-largest source of foreign income after agriculture. This is not a surprise considering the number of Kenya national parks and nature reserves in the country. The protected areas in Kenya, which include the iconic Maasai Mara National Park, are one of the best-maintained in Africa.
Masai Mara National Park and National Reserve
Masai Mara is Kenya's most famous park, and it is for the right reasons. Not only is it known for having some of the highest concentrations of the big five (lion, leopard, rhinoceros, elephant, and Cape buffalo) in Africa, but it also witnesses the phenomenal Great Migration. Sharing a border with Serengeti National Park in Tanzania, Masai Mara receives a massive seasonal wildebeest migration.
Lake Nakuru National Park
The national park engulfs Lake Nakuru, which is one of the soda lakes found in the East Africa Rift Valley region. The lake is Kenya's oasis for birdlife, especially flamingos that feed on the algae concentration in the water.
The park boasts a conservation facility with almost 100 rhinoceros species containing both East African and Southern White rhinos. It is also a prime protection area for pythons, and Rothschild's giraffe, the most endangered type of giraffe.
Tsavo East National Park
Occupying almost 8700 square miles (14000 square kilometers), Tsavo East is one of the largest national parks in Kenya. Although it is in a semi-arid climate zone, the Tsavo River running through the park provides sufficient water resources for the wildlife.
The park has some famous landscapes such as the Yatta Plateau that was formed by the world's longest lava flow, the Mudanda Rock, and Aruba Dam. The park has an extensive list of animals, but the highlight is the distinct Tsavo Lion population, which consists of 675 lions without a mane. Be sure to check out its counterpart, Tsavo West, for a higher chance of spotting the big five.
Tsavo West National Park
Tsavo gained a reputation as home of the "man eating lions" when, in the late 1800s, several construction workers were killed by hungry lions as they built the railway from Mombasa to Uganda. Today, it's known for less frightening reasons, like the spectacle that is Mzima Springs: icy clear water flowing rapidly from under a lava rock, as well as the Shetani Lava Flows.
Amboseli National Park
Due to its proximity to Nairobi and the abundant wildlife, Amboseli is the second most famous national park in Kenya after Masaai Mara. The landscape ranging from semi-arid dry lake beds to wet swamps attracted a wide variety of animals.
The highlight of the park is the elephant population, which was not only studied in the past by a lot of scientists but also featured in many documentaries. Besides the diverse wildlife, the park attracts tourists with the local Maasai people, whose villages you can visit via guided tours.
Tanzania
Tanzania is a feast for the senses. It is unparalleled for its natural beauty, unique wildlife viewing, and rich culture. The landscape is shaped by extremes. Where mountains, lakes, grasslands, and rainforests are not uncommon to see within the same area. Also safaris in Tanzania are some of the best in the world, with most of them never going without seeing one of the "Big 5" of game animals: lions, leopards, rhinoceros', elephants, and buffalo.
Alongside these wild animals, the Maasai graze their livestock. Making themselves one of the few groups in the world to uphold their traditional, nomadic lifestyles in our modern times.
Arusha National Park
Although somewhat small in comparison to other national parks in Tanzania, Arusha packs a punch. It has truly varied vegetation made up of grasslands, rainforest, and alpine areas and thanks to these conditions it is home to incredible wildlife diversity.
One of Africa's largest mountains, Mount Meru occupies the space alongside Africa's largest concentration of giraffes. Animals that are regularly seen include waterbucks, buffalos, elephants, hippos, flamingos, and monkeys. However, due to the size of the park, no more than a few hours are needed to see the entirety of it and can be explored via a walking, or canoe safari. Most travelers stopover en route to larger parks.
Tarangire National Park
Tarangire is most well-known for its yearly elephant migration of over 3000 elephants but the park offers so much more than that! This quiet park offers year-round opportunities to view four of the big five, and the guides in the region are so knowledgeable about the migration patterns of the animals within the park that you will no doubt get a glimpse at these exotic creatures up-close.
No matter the time of year! More so, the great baobab trees and large termite mounds that dot the landscape are like something out of a fairytale. As if it couldn't get better, this park emulates the importance of national parks in Tanzania as currently, it is home to the fringe-eared Oryx, greater kudu, and Ashy Starling. All of which are greatly endangered and can only be found here in Tanzania in the Tarangire National Park.
Lake Manyara National Park
Ernest Hemingway remarked that this park had the loveliest lake in Africa, and he may have been right. Manyara Lake is really stunning. It covers one-third of the park size, and despite its high salt content, it is safe for animals to drink so it remains an essential life source for many animals in the area.
It is also the main hangout spot for wild flocks of flamingos, and other bird life. However, truly unique to Lake Manyara National Park is their resident tree-climbing lions. Researchers have still not come to a conclusion as to why these lions habitually laze among the treetops, but nevertheless, it is an extraordinary sight to see.
Ngorongoro Conservation Area Park
There are few places on earth quite like this park. It houses the "Big 5" animals, deep volcanic craters, and is home to the semi-nomadic Maasai people. The most well-known crater in Africa, the Ngorongoro Crater, is one of the largest of its kind and a true marvel to behold. The landscape consists of a mix of lakes, grasslands, swamps and wooded areas where domesticated Maasai livestock graze beside wild animals.
There has been extensive archaeological research conducted on the property which has led to the discovery of fossilized footprints, and exhaustive evidence of human evolution. Today, it continues to be leading the way globally for its conservation efforts.
Serengeti National Park
This park is the Holy Grail for wildlife viewing. The yearly migration of wildebeest and zebra, followed by their predators, is unlike anything else in this world and has inspired people for generations. The parks name was given by the Maasai people, 'Serengeti', which means the land of endless plains. This is an accurate description, only small rocky outcrops, rivers, and few types of woodland interrupt the short grasslands.
There is an impressive array of animals taking up residence in the park including the "Big 5" and is one of the largest and only migration patterns of its kind uninterrupted by human contact.
Rwanda
Rwanda has four national parks. They are all protected wildlife reserves and ecosystems and include the Akagera National Park, Nyungwe National Park, Gishwati-Mukura National Park and the Volcanoes National Park. Gishwati-Mukura was created in 2015 and is hence the youngest national park created.
Rwanda's national parks all offer something different in terms of wildlife or ecosystem. The volcanoes national park for examples has mountain gorillas while Akagera is the only park where all the big five mammals can be sighted. Nyungwe forest has the oldest and most pristine montane forest in Africa and is arguably the best for chimpanzee trekking in Rwanda. What does Gishwati-Mukura offer? Apart from having its own chimpanzee population, Gishwati is being positioned to become the best eco-tourism site and the best birding destination in Rwanda.
Akagera National Park
Akagera national park found in eastern Rwanda is a 2500 sq. km of mainly Savannah land. The park is named after Kagera River that flows along Rwanda's eastern boundary with Tanzania. The river feeds into Lake Ihema and other smaller lakes in and around the park. Akagera national park is the only Savannah national park in Rwanda and the only place to sight most of the large mammals while on safari. Whereas there are forest elephants in the other parks, it is very difficult to sight them. Explore the park in the comfort of your safari vehicle while on a game drive.
Akagera national park is home to a variety of wildlife which includes elephants, buffalos, giraffe, zebras, leopards, hyenas, lions. It is home to several antelopes like bushbucks, Topis, Oribis, water-buck, roan antelope and duiker, klipspringer, impala and world largest antelope – the Cape eland. You can watch schools of hippos and crocodiles basking in the sun near Lake Ihema. The common primates in Akagera national park are olive baboons, Vervet monkeys, blue monkeys and bush babies who are often seen on night drives.
Akagera national park has a wide variety of habitats which provide great habitat for 500 bird species. The bird species to look out for include the remarkable shoebill, papyrus Gonolek, African Wattled Plover, Giant Kingfisher, Senegal Lapwings, Squacco Herons, African Open bill stock, Grey Crowned Crane, African Darter, Long-toed and Water Thick-knee.
Other activities include: Boat safari on Lake Ihema, Sport fishing, and Cultural tours.
Conclusion
Discovering East Africa on a self-drive is in my opinion a great way. Taking a break whenever you need one and stopping for as long as you wish along the way. Listening to your favorite tunes on end while taking in all the sights and sounds of the unknown. Tourists have discovered many destinations on a self-drive and I do believe that exploring East African countries is fantastic and memorable.