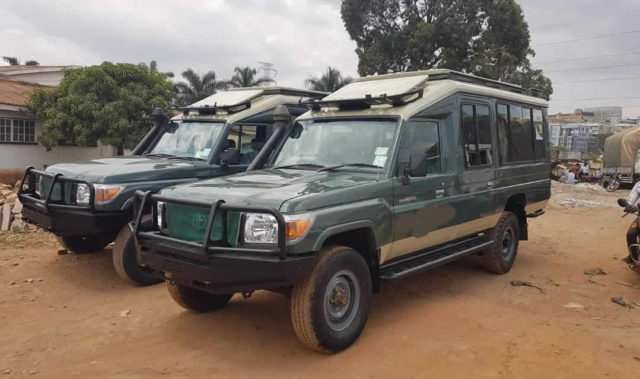 No traveller (whether undertaking a budget, midrange, luxury, or self drive Uganda tour) would appreciate being taken for a ride by the Car Rental Company/Agent. Imagine the disappointment of being issued a notice of payment for a damaged bumper, hours after dropping off the car. That experience would be a great lesson for you and obviously, you would think of how to avoid getting ripped off when you rent a car In Uganda for your next road trip.
Therefore if the Car Rental Company issues you with a repair bill, a prepared person would have photo evidence of the car before and after renting it. This is just one of the many ways to avoid getting ripped off by rental Companies in Uganda. Therefore, provided are some of the ways how to avoid getting ripped off when you rent a car in Uganda;
Avoid forced car upgrades
One of the tricks that Car Rental Companies/Agencies pull on their clients is "getting to the reservations desk and being told that they are out of cars in their category of interest. To make matters worse, they are offered only two options-wait for many hours to receive another car (yet it is even sometimes urgent) or upgrade to a car in the next class. Sometimes the booking agent is right that there are no cars within the Company's premises but you would actually be helped through a third-party company but then the option of getting an upgrade is a total rip-off. Remember that the standard and normal practice in the Car Rental business is that a Car upgrade should be provided at no extra cost yet you will be made to pay a hefty cost for the upgrade. Therefore, be wise and not fall victim and instead opt for another Car Rental Company.
Avoid getting ripped off by their Fuel Purchase Options
Another important trick to avoiding getting ripped off when you rent a car in Uganda is not getting rattled on the fuel purchase option such as avoiding car refills before returning it back to the Company premises. To avoid getting ripped off, it is advisable to fill the tank at the start of the road trip, leave issues of refueling the car to the Car Rental Company or refilling the car before you return it, and always keep the receipt.
Avoid last-minute bookings at all costs
Last-minute bookings for Rental Cars are expensive in the long run because most booking agents will take advantage of your desperation.
Return the Rental Car to the same pick-up point
Another way to avoid getting ripped off when you rent a car in Uganda is to return it back to the same pick-up point unless the Car Rental Company agreed to drop it off in another location. Otherwise, if you just drop it off at another location without the prior consent of the Car Rental Agency, be sure of paying a "relocation fee" to have it returned to the pick-up location.
Always check the car and take photos before taking it
Not all customers are as careful as you when it comes to driving cars and you will notice that some cars have minor or major damages. The common damages are stone chips and scratches while others have serious bends which most times require repairs. It is rare for these damages to be indicated on vehicle collection documents and if the booking agent is not around to verify, it is advisable to take photos as evidence that you aren't responsible for the damages.
Check the maximum mileage
Some Rental Cars are customized to have mileage limits per day and if you understand the destination where you are heading, it is fine because you will predict the mileage but if otherwise, you might invite an extra charge. Make sure that that car doesn't have any particular geographical limitations before you finally embark on your Ugandan road trip.
Stay away from excess waiver insurance
Full Travel Insurance is normally the cheaper insurance cover for Rental Cars than the excess waiver insurance with the Car Rental Company. For instance, most waiver insurance covers can cost between $10 and $20 per day while full travel insurance can be only $200 for an entire month and also covers most aspects of the travel such as delayed or canceled flights, medical bills, stolen or lost luggage and many others.
Avoid Airport pick-ups
Airport pick-ups are the most convenient but expensive Car Rental options, but bring about a huge premium price for the convenience therefore if it is possible for you to take a short walk to the Hotel or better still wait for the Hotel shuttle, or book with farther Rental Companies, you will be sure of saving up to 35% in Rental costs.