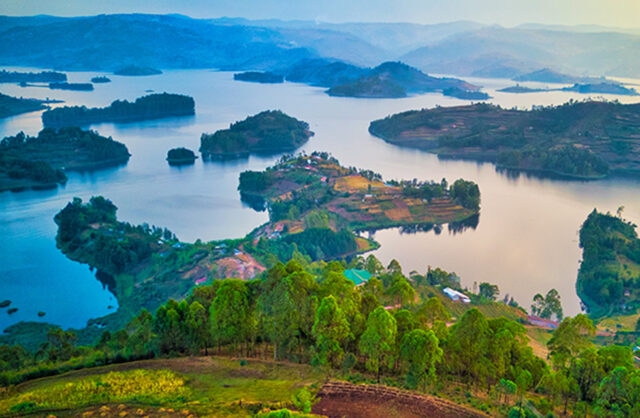 Uganda ranks highly among the top African safari destinations and rightly so given its endless trail of tourist attractions that range from unique cultures to wildlife, beautiful landscapes and water bodies. The majority of the top attractions most especially national parks are situated in remote destinations making it hard to get there if you do not have a nice private 4×4 Uganda car rental. You will need to book a well serviced and spacious rental car if you plan to self-drive safari in Uganda safely and comfortably, a 4×4 car that can handle park tours or a simple sedan or SUV for a trip around the cities will do.
Self-Drive Uganda takes great pride in hiring some of the best rental cars for self guided safaris in Uganda ensuring you get a stress-free road trip especially if you are travelling with family. Our compilation of past customer reviews about destinations has helped us come up with these fascinating must-visit places when you tour Uganda in 2023.
1: Entebbe City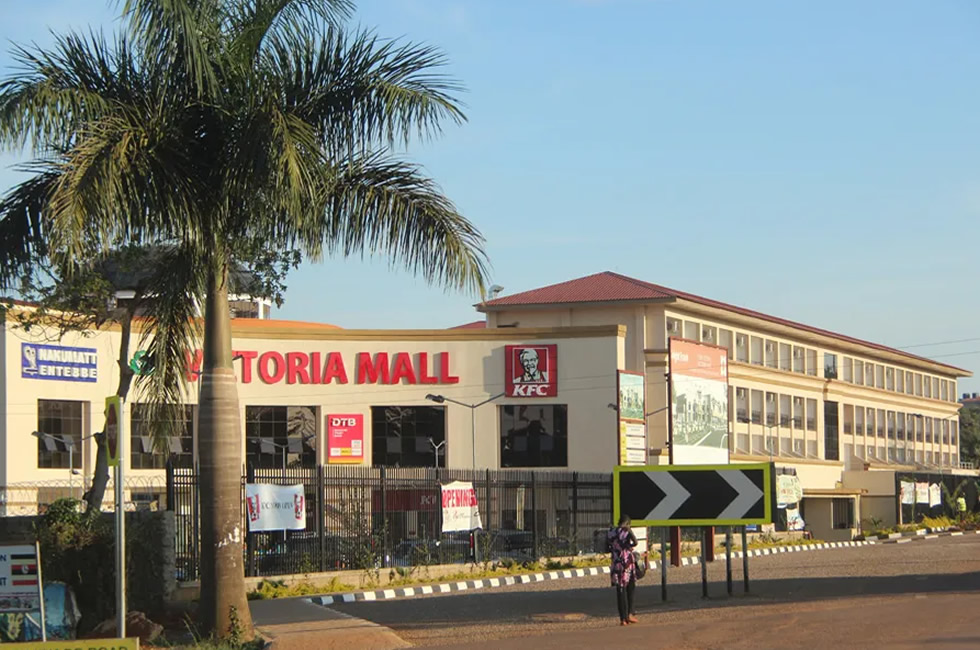 Regarded as the cleanest and most beautiful city in Uganda, Entebbe is a place you cannot miss to explore when you arrive in Uganda since its home to the international airport. Strategically situated on the Lake Victoria peninsula, Entebbe city boasts the best beaches and botanical gardens in Uganda and that's why it has the highest number of leisure tourists both local and international. There are a variety of interesting places to visit in Entebbe with a rental car including the Uganda zoo, Ngamba island chimpanzee sanctuary where you get to have your first close experience with the primates, Sailing club among others, visit to the Mabamba swamp to see the shoe bill, the reptile village and may other destinations.
2: Kampala city
A self-drive trip in Uganda can never be complete without a tour around the capital city of Uganda. Famously known as the Land of Seven Hills, Kampala city is used as base for tourists looking to explore other destinations.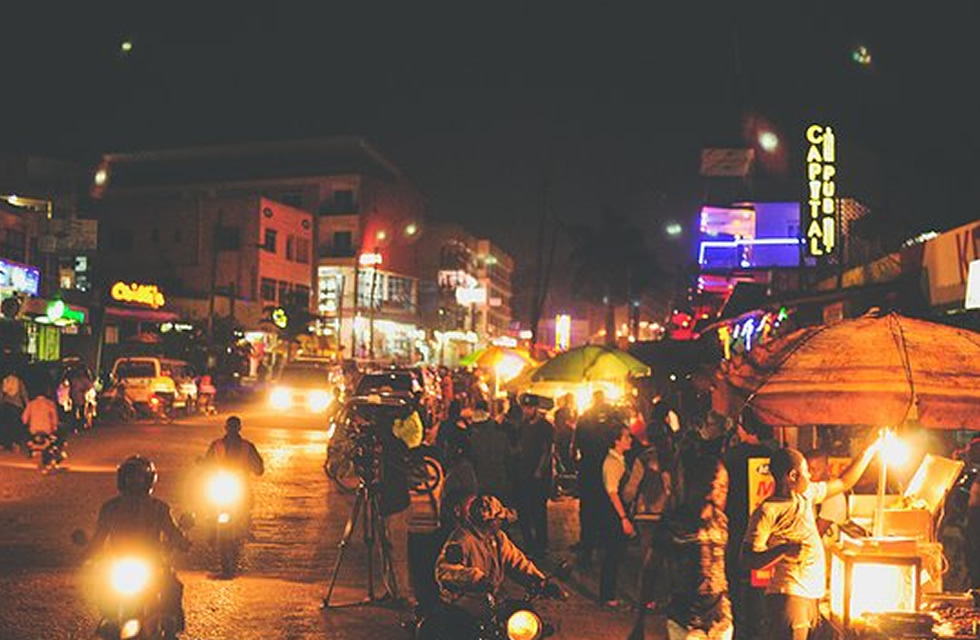 Kampala City can best be described as small but buzzling with activity. The self-drive in Kampala city will give you   a general feeling and overview of the history of Uganda, Daily way of life of the People, the Baganda Culture, who are the main inhabitants in Kampala, historical sites, the National Museum, entertainment spots, most popular eat-outs and lots more.
But that's not all Kampala is to tourists, the city is also home to numerous cultural & religious sites including Kabaka's palace, Kasubi tombs, Ndere cultural center, Bahai temple, Namugongo shrines all affordable and easily accessible by rental car. The numerous hangout spots, shopping malls, banks and hotels coupled with friendly locals makes Kampala a safe & interesting destination.
3: Jinja city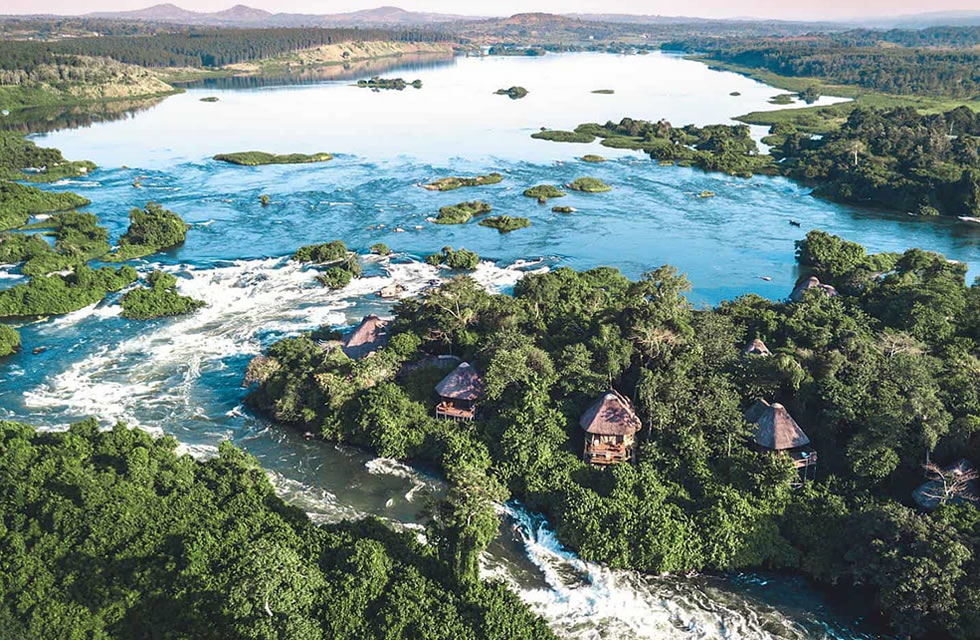 The Adventure capital of East Africa needs no introduction to most of the tourists both local and international, the city is not home to the source of the mighty river Nile but also the number one spot for adventure seekers looking for that thrill both on land and water. A self-drive trip to Jinja lasts about 2 hours traveling from Kampala where you can get a chance to see the Mabira forest, Lugazi plantations and the newly built bridge. Some of the top activities to do in Jinja city include white water rafting, kayaking, bungee jumping, quad biking, horseback riding, golfing, jet boat trips, tubing, trekking to mention but a few.
Nyege Nyege Festival is also an interesting event to attend in Jinja. The event was started in 2015 out of the need to give underground artists a platform and also showcase the exciting changes in contemporary music around the continent. Since then, every year in September, Jinja comes alive with music enthusiasts from all over Africa flocking the town to attend the festival. The festival hosts people from different walks in life making it interesting with every edition having something different to offer.
4: Lake Bunyonyi
Welcome to Lake Bunyonyi also known as a home of the small birds. Another truly amazing destination to visit when you self-drive Uganda is the beautiful Lake Bunyonyi and its historic 29 islands. Regarded as the second deepest lake in Africa, Bunyonyi is a popular destination for travelers looking to relax and unwind after a wild life safari as well as bird lovers since its home to over 200 bird species. The most popular island visited by tourists is the Akampene island also known as the Punishment Island which was used to punish unmarried pregnant many years ago. The lakeside accommodation offers stunning views of the lakes, islands and locals making it a nice destination for honeymoon, friend get together and especially couple retreats.
5: National parks
The most important reason why tourists visit Uganda in the first place, is a safari to a national park which is the highlight of any road trip in Uganda. Get a chance to get up close with numerous wildlife species as you take it the beauty of the different vegetation zones, landscapes and water bodies. Game drives, launch trips, primate tracking, nature walks, bird watching top the list of things to do when you tour Uganda national parks. Some of the most visited national parks when you self-drive in Uganda include Bwindi forest, Murchison falls park, Kibale forest, Queen Elizabeth national park, Lake Mburo Park as well Kidepo valley.
The Land cruiser are the best option for self-driving in the Uganda National parks because the can handle the terrain better. You can also hire the Land cruiser with a rooftop tent for the best camping experience in the wilderness.
If you are planning a Uganda self-drive road trip in 2023 but still haven't made up your mind on which places to visit, we hope the above mentioned destinations will help you make the right decision as you plan your safari.