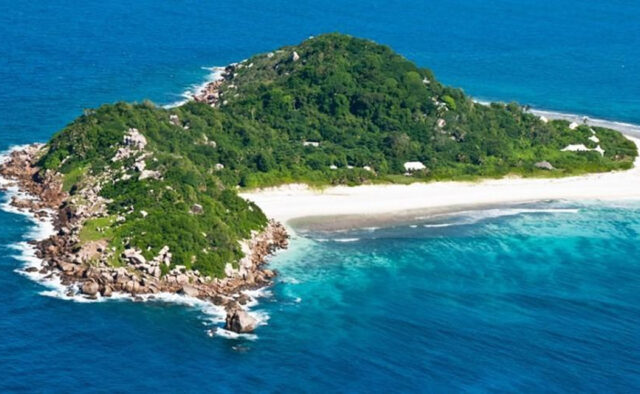 The Curieuse Island is a tiny granitic island located in the Republic of Seychelles. This small island covers an area of only  1.78 square miles and is situated near the northern border of Praslin Island. Curieuse Island is unique mainly due to the bare red soil of the place. Currently, the place is famous for housing the Seychelles Centre for Marine Technology. Right now, the researchers working at this marine reserve are involved in an exciting project of breeding a rare animal species called giant land tortoise. The breeding process is conducted in captivity, after which the tortoises are reintroduced into other surrounding islands.
There are hundreds of reasons that make the Curieuse Island an ideal tourist destination. The foremost among them is the bird watching opportunities available here. You will also enjoy trekking and fishing in this part of Seychelles. The path running across Curieuse's mangrove swamp is touted to be the finest area to go for a trail. The region stays crowded by trekkers almost all through the year. Another fascinating trail of Curieuse Island starts from the Baie Laraie, later winding up at the Anse St, Jose. This trail also passes through the island's lush mangroves.
One of the hottest tourist spots of Curieuse Island is the Curieuse Marine National Park. During your visit to this national park, you will come across exotic aquatic species including the beautiful parrotfish. However, the most popular figures of this park are the giant tortoises; they wander across the park being absolutely oblivious about the fact that they are evoking tremendous reactions and charm among the visitors.
People traveling to Curieuse Island should also make it a point to visit the Creole Colonial structures, which include a museum. This museum used to be the abode of a doctor, but currently houses a great collection of exhibits showcasing Curieuse Island's historical legacy.