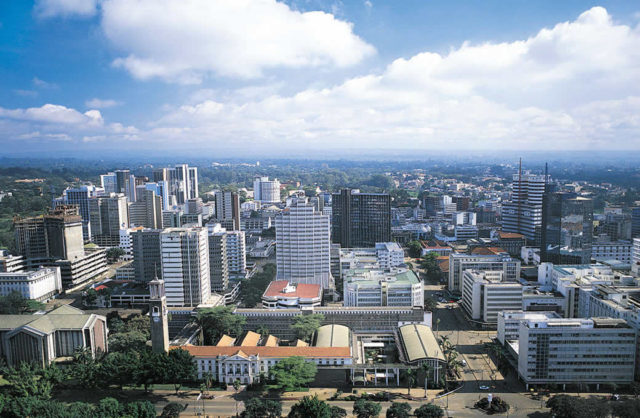 Choosing the best places to visit in eastern Africa can be daunting as this region has many unique destinations worth visiting. But there are some destinations that are particularly more worth visiting than others – destinations that have recently been invigorated with more offerings.
Goma, DR Congo
Goma is one of Africa's most famous cities. However, until recently, the capital of DR Congo's Eastern Province has been largely famous for war, human suffering and death.
Even when in 2012 the National Geographic gave Goma a short in the arm by declaring its Virunga National Park one of the best places to visit that year, Goma's would-be tourism renaissance was thwarted almost immediately.
In that same year, the M23 rebels wreaked havoc again, sparking another protracted war with government forces that also sucked in the United Nations peacekeeping forces.
Following the M23 misadventure, even those intrepid souls who had started exploring Goma's Virunga National Park – Africa's oldest park and home to the unique mountain gorillas – also stopped coming, and tourism in the area took a beating.
But things have changed now, and Goma has leapt out of the war as a red-hot destination with its extraordinary natural bounty. The M23 rebels have been neutralised, tourists are back in even bigger numbers, and by mid-2018 Goma will welcome the region's biggest hotel chain: Serena Hotels. This is one of the most eagerly anticipated hotel openings in Goma.
The other good news is that there are several new travel companies that are ready to take you there. Amani Safaris, which is owned by Rwanda's Amahoro Tours, now offers trips to this former war zone, letting travellers trek mountain gorillas in the Virunga National Park and also hike mountain Nyiragongo, the only active volcano in the Virunga Massif. Goma city itself offers authentic cultural encounters with people who were born and raised in a war zone.
Akagera National Park, Rwanda
Rwanda's traditional bucket-list destination has always been the Volcanoes National Park, a forested area that sits north of the country and is home to the world's remaining mountain gorillas. But now there is another destination that is fast-registering on the world tourism map: Akagera National Park.
Lions and rhinos have recently been reintroduced to Akagera – cementing the park's status as an up-and-coming African Big Five destination. Now wildlife enthusiasts are returning to this gorgeous 1,085 km² national park that is tucked amid more than 10 freshwater lakes and an increasing number of luxury safari lodges such as the Ruzizi Tented Lodge and Akagera Game Lodge.
Here you'll enjoy an authentic African wildlife safari in a less touristy destination northeast of the country. Apart from the Big Five, zebras, cheetahs, hyenas, giraffes, monkeys, hippos, bush pigs, warthogs, baboons, crocodiles, antelopes and a host of other wild animals await you. For the clueless, Akagera is Rwanda's counterpart to the famous savannah reserves of Kenya and Tanzania.
Kampala, Uganda
Uganda's capital and largest city, Kampala is widely known in eastern Africa as an edgy nightlife capital. Most people refer to Kampala as East Africa's entertainment capital. Its population is largely millennial, and influences from the country's more than 50 tribes have left distinct marks on Kampala's culture, most notably in its people's remarkable friendliness.
Nowadays Kampala plays host to some of eastern Africa's most captivating annual music festivals, including the Bayimba International Festival (September) Kampala City Festival (October) and Milege World Music Festival (November), among others.
Like most things in Uganda, Kampala's hotel scene is largely homegrown, but lately leading global brands have also entered the market: now Sheraton, Protea and Golden Tulip all have five-star properties in the city – good news for business travellers as well.
Nairobi, Kenya
Nairobi came third on the list of TripAdvisor's Travellers' Choice Awards for this year's Destinations on the Rise, which is based on positive traveller feedback and increased booking interest. And that's a big deal.
The world's largest travel website said: "Known as the safari capital of Africa, Nairobi is an energetic, modern city that serves as a fascinating introduction to both wildlife and nightlife. Music clubs pulse with life, shops and markets bustle, and a mélange of restaurants will tempt your palate in this former Maasai watering hole.
"Top sights include the Karen Blixen Museum, Giraffe Centre and the black rhinos of Nairobi National Park. The compact city centre is safe to walk in and taxis make other areas accessible."
Talking of accessibility, the country's national carrier Kenya Airways has just launched nonstop flights between Nairobi and New York, making Nairobi more accessible than other eastern African cities.