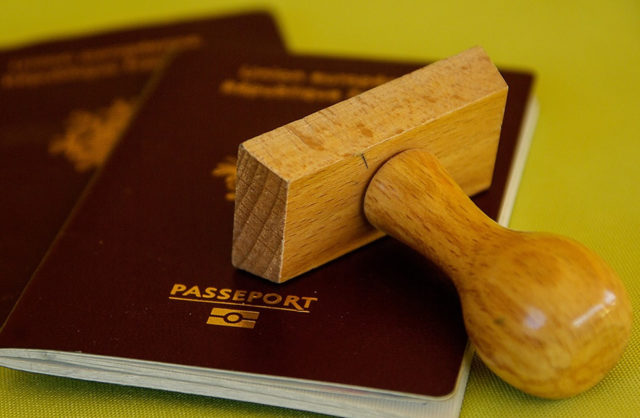 South Africa and the Democratic Republic of the Congo (DRC) have recently signed a visa waiver agreement for official and diplomatic passport holders.
Not only is this a step towards enhancing relations between South Africa and the DRC, but it also facilitates easy movement of officials between the two countries.
Although this only applies to the countries' officials, for now, it certainly is one step closer to achieving the much-anticipated "visa-free" Africa passport that the continent hopes will foster better relations and boost trade and economies
Striving towards attaining the visa-free Africa passport is one of the African Union's Agenda 2063 main aims. According to Agenda 2063, one of its aspirations is to achieve "An integrated continent, politically united, based on the ideals of Pan Africanism and the vision of Africa's Renaissance."
However, in its International Migration White Paper, the South African Department of Home Affairs states, "Our obligations are to serve our people first; the people of the region and the member states of the Southern African Development Community (SADC) second; the people of Africa third; and the rest of the world last."
Department of Home Affairs media spokesperson, David Hlabane, told Traveller24 that while the "Passport for Africa" is not yet in effect "all regions will start working towards that process" to reach the goal of a visa-free Africa passport.
He adds that while this process has begun, working "towards the integration from regional level" the process "needs to happen progressively, one step at a time."
'Each African region is working on breaking travel barriers'
So far, each African region is working on breaking travel barriers between countries within the region, in an attempt to slowly make travelling smoother across borders. Thereafter, Hlabane explains, the regions will work together to implement visa-free travel across the continent.
Hlabane told Gallivant Africa that in the Southern African Development Community (SADC) region, countries "have to work together as members towards reaching that goal" explaining that "each member state needs to be ready for that movement".
"With regards to diplomatic passports, all members [in the SADC region] have a waiver – except Angola and Madagascar – with South Africa," he says.
"All countries need to be ready before we take his great leap," he says, adding that South Africa, the region and the continent will benefit from the passport.
How will this affect South Africa?
Hlabane told Gallivant Africa that "in the interest of trade and development" the passport will facilitate free movement within the continent.
Facilitating trade – thereby encouraging and growing business opportunities – as well as boosting tourism within the continent are some of the ways the passport will benefit South Africa and other African countries, according to Hlabane.
"By attracting tourists we will address economic challenges, with more people flowing [into the country], offering better chances for growth," he adds.
He says that members of SADC are also working together to "address issues of security" for those outside the region.
Here is the full list of African countries South Africans can enter without visas:
Most SADC countries are accessible to us without a visa, as long as we're going there for vacation. Any form of work – even volunteering – requires some form of a visa, so make 100% sure what the rules are beforehand.
Benin, Botswana, Gabon, Kenya, Lesotho, Malawi, Mauritius, Mozambique, Namibia, Rwanda, Saint Helena, Senegal, Seychelles, Swaziland, Zambia and Zimbabwe.
And then a few where we get a visa on arrival:
Cape Verde, Comores, Egypt, Ethiopia, Madagascar, Tanzania, Tongo, Tunisia and Uganda.