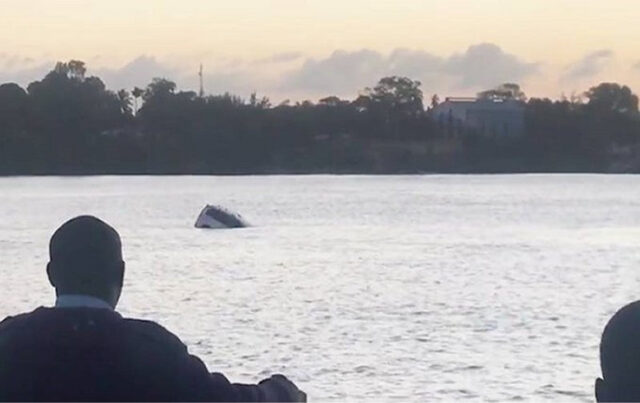 There is hope in the ongoing recovery mission after rescue team sighted the car that plunged into the Indian Ocean on Sunday, September 29.
Africa Tembelea has learnt that, the multi-agency operation that started searching for missing Mariam Kigenda, 35 and daughter Amanda Mutheu, 4 last Sunday, have managed to locate the missing Toyota ISIS car with its occupants about 50 metres underwater.
The seawater of Likoni Channel is 70 metres deep and hence a risky affair.
According to the search team, about 30 divers have been deployed in the recovery mission. This is a developing story…